Beginner's Guide to Facebook CBD Ads
Can I Advertise CBD On Facebook?

Do you own a CBD ecommerce store? Have you tried to create a Facebook Ads CBD campaign? Is Facebook allowing CBD ads? There is a great chance that you weren't allowed. This can be devastating, especially when you can meet a lot of clients on the social network and improve your clientele base. Facebook advertising platform is out of this world, as it allows you the opportunity to get across to a lot of users, as the social network has about 2.41 billion monthly active users on Facebook. This has made it seem so lucrative, but how does one circumvent the policies of Facebook about running CBD ads? Take a ride with us and find out.
Can You Promote CBD on Facebook?
Facebook won't allow you to run sponsored Facebook ads for CBD products. Its policy states that its ads are not allowed to promote the usage or sales of supplements that aren't safe. Facebook is the one that determines whether the supplements are safe or not, and not a scientific study.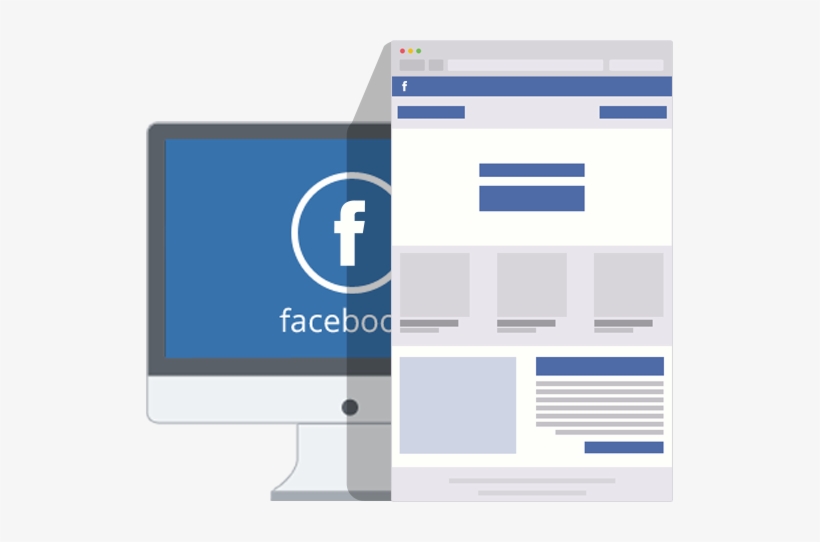 How To Advertise on Facebook?
Facebook may have changed its policy to allow the promotion of CBD ads on Facebook for only non-ingestible products, you are not allowed to run a sponsored ad on ingestible products. Though the policy may not have outrightly banned Cannabidiol, we have seen that it doesn't see cannabidiol as safe for now, until the company finds out more about it.
Facebook and CBD Ads:
How did it turn out? A lot of brands try to run CBD ads on Facebook and there is a way that it mostly turns out. If I were you, I won't go through the path of wanting to run a sponsored ad on your ingestible product because it may end in tears. There are some times that Facebook may be sloppy and allow your sponsored ads to run until after a while before they realize. If Facebook should find out, it starts to negatively affect your post content and landing page content once they find out the restricted "CBD" terms. Immediately the social network knows that you are advertising those products, they will end up not allowing the ads. If they notice that you keep making attempts to run a sponsored ad, they will send you to Facebook jail.
Facebook Advertising Policy:
Going to Facebook jail is not funny, especially when you have to be on the social media channel constantly for one reason or the other. A lot of CBD brands had to learn the hard way after they were thrown into that jail.
If you break Facebook advertising policy, there is a great chance that you will be thrown into Facebook Jail. In this jail, you may not have access to some features on your social media account such as ad manager. In extreme cases, they may prevent you from logging into your account.
Compliant Ads for CBD:
To ensure that you do not end up in Facebook jail, you would consider taking some precautions. You may feel that running CBD ads on Facebook is stressful and not worth it. It may be stressful, but it is worth it.
To help businesses overcome these challenges that were created by Facebook, we have come up with an awesome strategy on how you can run Facebook ad campaigns for CBD products. You could carry out advertising on Facebook without you flouting any policy stated by social media.
Creating CBD Ads on Facebook:
Begin by creating a brand new Facebook account where you can run Facebook ads CBD. Do not use the old Facebook account that you have because there is a great chance that it is under Facebook watchlist. You may flout the rules of Facebook in the past, been thrown into Facebook jailed, banned for one reason or the other and so on. The strategy that you should create for yourself won't work in an old account. Create a new one and follow the other steps, and in no time, you will be running Facebook CBD ads effortlessly.
Do not state anything that has CBD or Cannabidiol on that page. You may be tempted to upload posts that have CBD or its keywords written in the posts that you upload. Kill such urges because it will ruin this strategy. Under no condition should you mention the word 'CBD' on your bio, name or even the post you upload? When you mention this, there is a great chance that Facebook will start to support you and watch your posts.
Facebook Ad Strategy: 
Get a brand new domain name. Do not add anything like "CBD" to the domain name at all. If you do, Facebook won't allow you to share the link. They may start to suspect your page. The domain name for the new website should be without CBD on it, and it should be linked to your new page.
Have your entire website duplicated on the new website. You could decide to craft up a new e-commerce website that has your products there on the new website. Under no condition should you link your old domain name that has CBD on it. This is not to say that you should close that website. You can still run it but it should not be linked to your Facebook account.
Have any CBD keyword taken out from the new website. This new website you created is mostly for your Facebook users. In it, there shouldn't be any keyword that Facebook will notice.
Advertising CBD on Facebook: 
Become creative and advertise your product to those that are viewing your Facebook account without you mentioning the word, CBD. You are allowed to use CBD images.
You can come up with Facebook CBD ads without stating anything like CBD in the image or copy. We feel that you should spend time talking about its benefits and what ailments that it can treat.
Your target should be on those that have an interest in "hemp oil".
Now, you should begin your Facebook CBD campaign.
---